Blog > Hardwood vs. wood-look flooring
Hardwood vs. wood-look flooring
Thursday, March 25, 2021 10:11 AM


---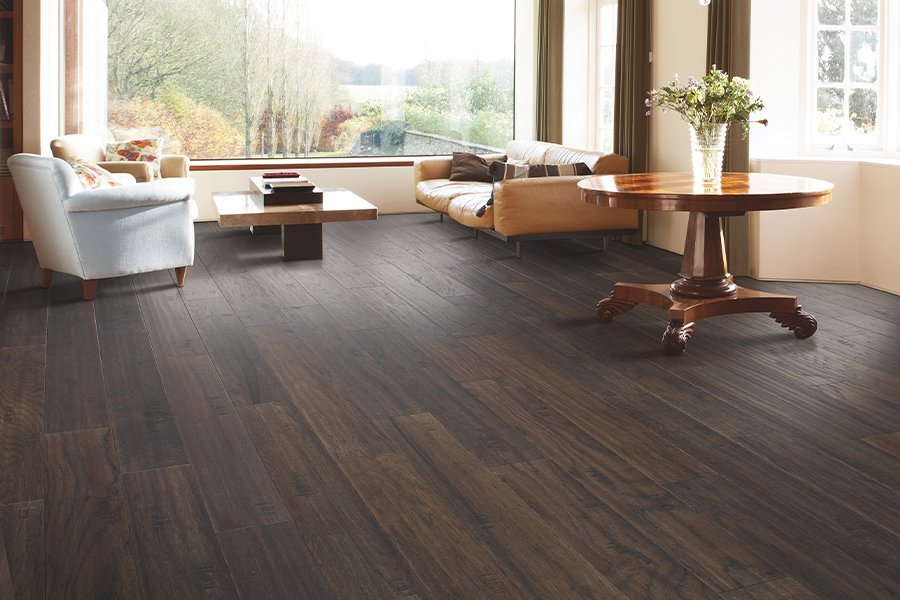 When you have your heart set on hardwood flooring, it might seem like a downgrade to choose a wood-look product instead, but is it? In determining which is best for your home, you'll want to consider the reasons you wish to hardwood, but in the meantime, let's take a look at the differences between the two products.

Solid and engineered hardwood flooring

With solid and engineered flooring, you can choose your species, stain color, and finish type for a beautiful, personalized appearance. Solid floors offer a lifespan of 100 years or more, with proper care, and engineered floors can last 30 years or longer.

Both of these options can be refinished, with solid offering more options in most cases. The years of wear are stripped away, leaving you with a fresh layer of wood to refinish any way you'd like.

Wood-look flooring options

Wood-look materials offer the same timeless appearance but with a different set of characteristics that could serve you better in some cases. They are easier to install, have a wear layer that protects against daily wear, and can give you 100% waterproof protection, even in damp below-grade areas. Wood-look tile and vinyl plank flooring are two trendy products in this line, offering stunning replications of natural solid hardwood. The plank and tile formats give you plenty of decorating options, with a quick and easy install and simple maintenance requirements.

We offer outstanding hardwood flooring and wood-look options

At White's Flooring & Carpet Cleaning, we know your floors are among essential surfaces in your home. That's why we offer excellent materials, services, and customer care, with years of experience behind us.

We serve customers in Columbia City, Churubusco, Fort Wayne, North Manchester, Pierceton, Warsaw, Syracuse, South Whitley, Huntington, and Albion, IN. We invite you to visit our Columbia City, IN showroom at your convenience. We'll make sure you get the hardwood flooring or wood-look alternative that best meets your requirements, so stop by today.